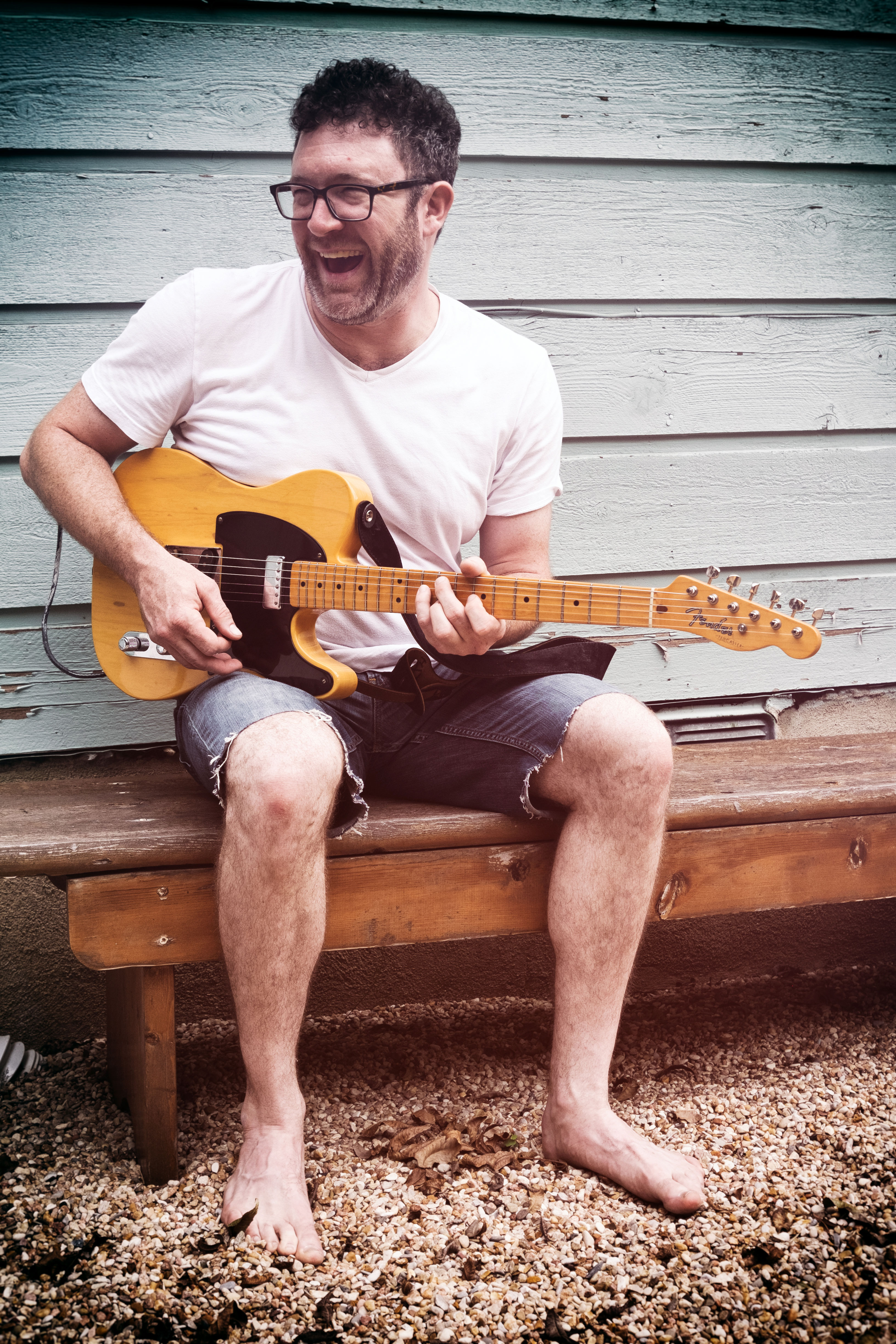 Since 2003, "avant-jazz etc" guitarist Jon Lundbom has lead Jon Lundbom & Big Five Chord, with which he has released nine recordings. The latest Big Five Chord album, Harder on the Outside, is available now from NYC's Hot Cup Records. HOTO's sister-album, Beats by Balto! Vol. 1, is a new, experimental collaboration with saxophonist and beat-constructor Bryan Murray aka the world-famous Balto Exclamationpoint. It is available now from NYC's Chant Records. Jon also performs with Bryan & the Hagggards, NYC's most decorated avant-country Merle Haggard cover band, with whom he has released three albums. The most recent, Merles Just Want to Have Fun featuring Eugene Chadbourne, was released on Northern Spy Records in 2013.
Jon Lundbom & Big Five Chord features long-time friend and fellow Chicagoan Jon Irabagon on alto and soprano saxophones, Bryan Murray (aka Balto Exclamationpoint) on tenor and balto! saxophones, Moppa Elliott on bass, and "Philly" Dan Monagahan on drums.
Jon's music – described as "Hardbop + Zeppelin + Schoenberg" (Dave Madden, 'SLUG') – is a showcase for his "intense phrasing and mind-altering solo spots" (Glenn Astarita, 'All About Jazz'), a "boundary-shattering shot of adrenaline that screws with your head and messes with your soul" (Jordan Richardson, 'The Seattle PI'). Jon has been called "an idiosyncratic genius harboring boundary-stretching notions in his musical make up" (CJ Bond, 'JazMuzic.com'); "hopefully Lundbom will start getting more attention for his fresh perspective, both as a writer and player" (Mike Shanley, 'ShanleyOnMusic'), "[Jon's playing brings] new ideas to what jazz guitar can be" (Paul Acquaro, 'Free Jazz Blog'); "Big Five Chord, individually and collectively, is one of the most important [ensembles] around today" (Gregory Applegate Edwards, 'Gapplegate Guitar and Bass Blog'). "Olympic-caliber guitar gymnastics" (Bob Gendron, 'Downbeat'). "A guitarist" (The New York Times). More press can be found here.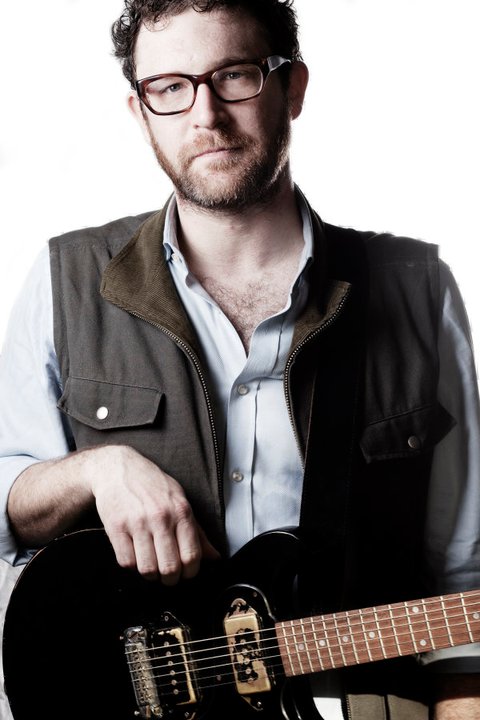 Originally hailing from the suburbs of Chicago, Jon began playing guitar in the second grade, more seriously as a young teenager. After years of performing in and around his hometown and a brief tour of Europe, Jon moved to Chicago proper to attend the Jazz Studies program at DePaul University. There he studied Jazz guitar with Bob Palmieri, classical guitar with Mark Maxwell, and improvisation with Larry Novak, Larry Gray, Alan Swain, and others. Also, while at DePaul, Jon studied classical composition with Drs. George Flynn, Kurt Westerburg, and Jeff Kowalkowski (Jack the Dog).
As Jon's interests in twentieth-century classical music and more advanced forms of improvisation developed, his music became increasingly informed by non-linear complexity and open improvisational structures. While at DePaul, Jon maintained an active performance schedule, performing frequently under his own name in and around Chicago. He also, along with cellist and composer Andrew Morgan, co-founded both the DePaul University Avant-Garde Music Society and (with guitarist Aaron Solomon) the Seven Days of Stockhausen improvisation collective. Jon also performed or recorded alongside such renowned musicians as Joe Lovano, Tom Harrell, Ken Vandermark, Fred Lomberg-Holm, Eric Leonardsen, Laurie Lee-Moses, and Bob Falesch.
Upon graduation, Jon relocated to New York City and began performing on the Jazz and improvised music scenes while studying with guitarists such as John Scofield, Ben Monder, and Steve Cardenas. Eventually, Jon began attending the Master's program at the Manhattan School of Music. There, Jon studied privately with Jack Wilkins, as well as with David Liebman, Chris Rosenberg, and Phil Markowitz, to name a few. Jon left MSM after a semester, however, and began pursuing his own music toward the release of his debut recording, Big Five Chord.
Since then, Jon has released eight albums with Jon Lundbom & Big Five Chord and an additional three albums with Bryan & the Haggards. He has also performed extensively as a sideman, most notably with Aaron Irwin, the ICUP Orchestra, Wolfe & the Wayside, Andi Rae Healy, and Benton Roark. Jon has also collaborated with a number of theater and performance artists including Stewart D'Arrietta (Belly of a Drunken Piano), Andrew Dinwiddie (Catch! Performance Series) and Julia May Jonas (Nellie Tinder); his most recent collaboration with Julia Jonas and Nellie Tinder, "Evelyn," premiered at the Bushwick Starr in February 2012 and was remounted for the 2013 Other Forces Festival at the Incubator Arts Project at Richard Foreman's Ontological-Hysteric Theater.